Who We Are
Jane desGrosseilliers, CEO and Founder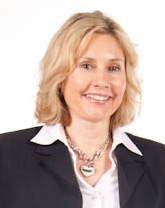 Jane founded the company in 2000 with the goal of providing small and large businesses graphic design, full-color printing, and web design. She has always made a commitment to providing full customer service to our clients. The continued success of Mountain View Media proved that our Founder and our talented team members could use their expertise to employ an even wider range of disciplines that approach the marketing challenge from many different fronts: Branding Strategies, Broadcast and Print Advertising, Direct Response, Promotions, Marketing Collateral, Public Relations, Social Network Marketing, Internet Media, Event Marketing, Corporate Identity, Video, Photography, and anything else that helps move our clients' sales curve in the right direction. No longer is a marketing plan confined to radio, TV and print.
That is why our Founder saw the need to also bring SUMMIT Media to the Marketing arena to focus on our non-profit companies. We're on top now, primarily because our clients gave us the opportunity to show what we could do. We have a proven track record of providing the best in the business for our clients. Yet, we take the time to understand your business, your needs, and your goals, as well as maintain a personal relationship with you. Most importantly, we approach every marketing challenge from a strategic point of view - we stay focused on the big picture, where success is always in sight.
It's a perfect time to go to the Summit!